Hello, there!
Thank you for visiting our website.
Maybe you are old friends or new friends, but I believe we will be old friends after we know each other well.
As we all know it is hard to trust a stranger and pay for them, not to say you want to ensure your money is worth it.
Here we upload a real chatting record with a client, to show you who we are.
We are a real and serious supplier of prepared microscope slides from China, we can ship our slides to all over the world.
Today a Sri Lanka customer asked me to send him some proof of our deals to other countries.
Following is our WeChat record, hope it is helpful to you.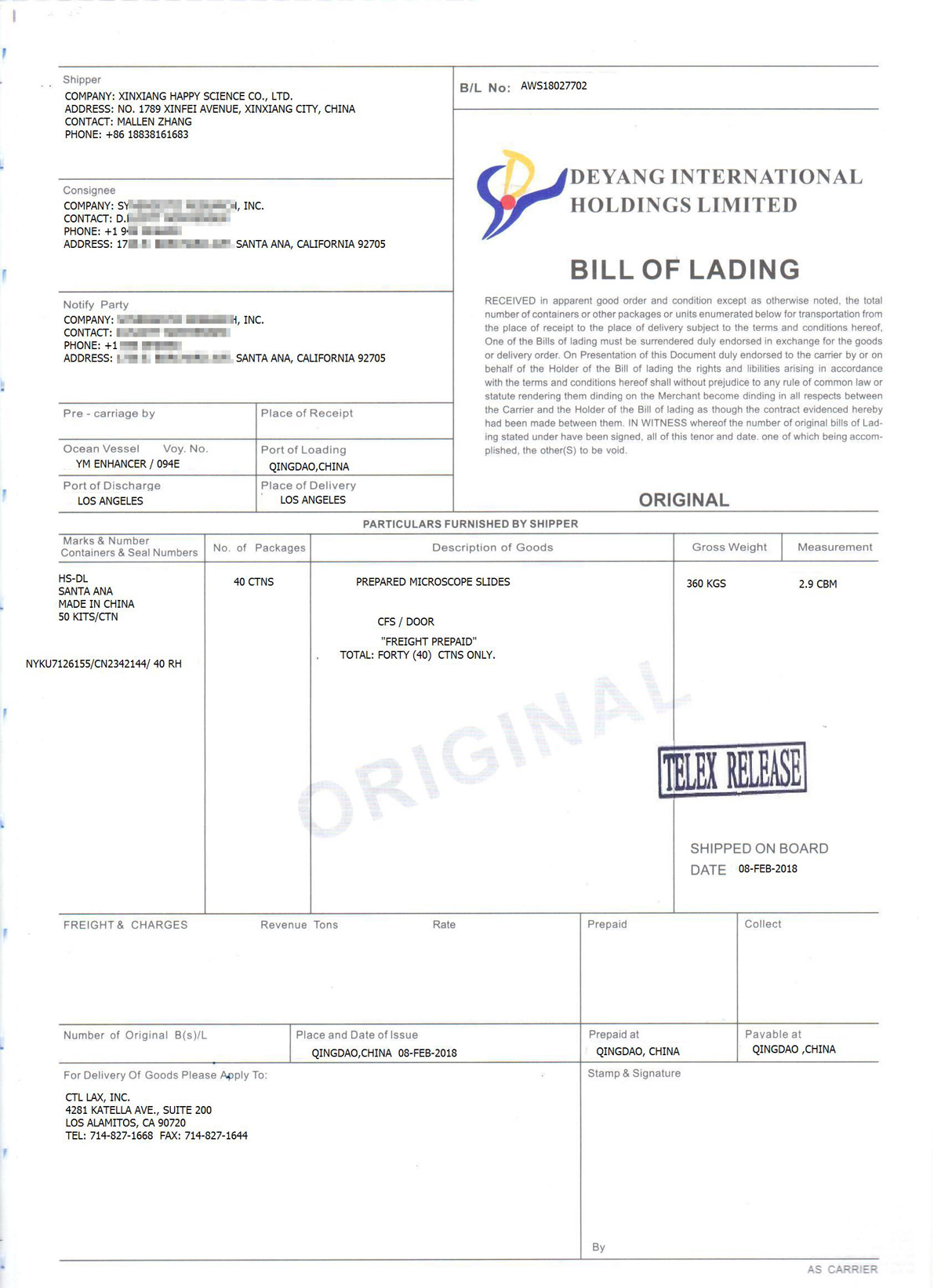 Left B/L was issued on Feb, 2018.


It can be even found on Google when you search our company name.
If the track to your country is not listed above, please ask us directly
Maybe you will be the first customer in your country
Then you will have a surprise from us


Feel free to contact with us right now~
WeChat/WhatsApp: +86 18838161683
Or Mail us: info@ihappysci.com